What Comes with this Course:
Six (6) hours of videos broken out into 55 to 60 bite sized video chunks of 5 to 10 minutes each
100 Page Ebook breaking out what you saw in the videos
Top Priority Email Support from myself on questions you may get while going through this course.
Facebook Group where people who bought this course can interact and discuss research and spreadsheets. I also get on it and answer questions and post content.
All the examples spreadsheets I used during the videos so you can follow along better
Bonuses:
Bonus 1:Game Logs
You will get the game logs for the following sports and seasons, so you have data to do historical research. These gamelogs were copied right from the free websites online like NBA-Reference.com.
NFL Football 2014 to 2018
NBA Basketball 2014 to 2017
NHL Hockey 2014 to 2015
MLB Baseball 2016 to 2017
Bonus 2: Solver Examples
You get a spreadsheet with Solver set up to run lineups for the following sports that Draftkings and Fanduel has:
Football
Basketball
Baseball
Hockey
Golf
Soccer
College Football
Nascar
MMA
eSports
Bonus 3: List of Sites to pull Data from
You get a list of websites that you can pull data from to use in your research.
Bonus 4: Learn the Basics of Excel Video course

Get free unlimited access to my beginner course in Excel to teach you the basics of Excel Functions. This is not geared towards daily fantasy but is a course to learn the top 50 Excel functions to get you up to speed in Excel if you have never used it before.
Course Description
Module 1 - How to pull in Stats from the web
In this module I show you how to set up your spreadsheets to pull in stats from the web. I go into compiling multiple pages of stats into one page and also show how to use Google Sheets to pull in data along with the Excel Add in "Power Query". This will simplify the data collection process.
Module 2 - Finding Trends from Historical Data
In this module I show you how to research prior historical stats and game logs to find trends. These can be trends that all players are known for or individual trends. I show how to summarize this data and how to see which trends are statistically significant.
Module 3 - How to Make your Own Projections
In this module I show you how you can create your own projections based solely on statistical trends and your biases. I show how to apply the trends you found in module 2 and how to build your spreadsheets with advanced spreadsheet formulas.
Module 4 - Using Solver for Optimal Lineups
In this module I show how to use the Solver Add in to look at your data and create optimized lineups. I go over advanced features like stacking a team, or Including or excluding players, accounting for a flex spot and more.
Module 5 - Using Advanced spreadsheet Features for Stat analysis
In this module I go over advanced spreadsheet features and concepts like pivot tables, macros, and conditional formatting to review sports data. This analysis will help you determine various aspects of the game to help you make better player choices.
Module 6 - How to Analyze Past Draftkings Contest Data
In this module I show you how to take the export of Draftkings contests and analyze them. Knowing how the rest of people will pick will give you an advantage they don't have. I also show you how to find the top players and see their strategies in making multiple lineups. This can allow you to mimic certain strategies in your own contests.
Module 7 - How to Create Bulk Lineups withOut Using Solver
In this module I go step by step to creating bulk lineups/Optimal lineups based on salary and projection. These are created without using Solver but with using functions. This can be done in Google sheets or Excel. You can create 5000 lineups in 15 seconds if you wanted.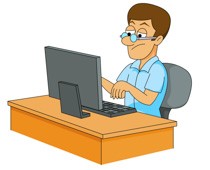 Who is this course for?
People who want to do their own research to find lineups but want to speed up their process
People who don't want to use the "expert" picks that they are force fed
People who enjoy working with data to do their research
People who want to use past historical data to predict future outcomes
People who want to advance their knowledge of spreadsheets to improve their odds of winning at daily fantasy
People who want to save time in their research that they can spend with their family or hobbies.
Who this course is not for:
People who want to push a button for their lineups and not do any research
People who expect to win their first Million at daily fantasy without putting in effort
Winning at DFS isn't easy. It takes time and skill. This course will help you do your research faster and improve your odds of winning!